Tea Exporters & Suppliers – Tea Brands – Wagh Bakri Group
ABOUT Wagh Bakri Tea Group
Wagh Bakri Tea Group is a Premium Tea Company, having presence in tea business since 1892. Today it is the One of the leading packaged tea company in India with a turnover of over Rs. 1100 Cr. and over 40 million Kgs of tea distribution. The group is a leading stride in tea exports and retail consumer all over the world. With huge number of Wagh Bakri tea lovers around the world, it has emerged as a truly global brand. The company enjoys undisputed market presence in Gujarat, Rajasthan, Madhya Pradesh, Maharashtra, Delhi, Hyderabad, Chhattisgarh, Western Uttar Pradesh & Goa and has recently forayed in to Punjab and Karnataka.

Over the years, a long-lasting relationship of love and trust has developed between Wagh Bakri and its loyal consumers. Leaf from the best tea gardens is selected and the group directors personally taste and evaluate the teas.
HISTRY
Traversing in time to over a century ago, Wagh Bakri Tea Group was the fruition of the dream of a devout Gandhian, Shri Narandas Desai. An entrepreneur at heart, he started out in 1892 with 500 acres of tea estate in South Africa. Taking on the fine task of nurturing tea, passionately and single-handedly, he learnt the intricacies of cultivating and producing tea, along with the aesthetics and norms of the business. However racial discrimination forced him to return to India with nothing but a few valuables and a certificate from Mahatma Gandhi for being the most honest and experienced tea estate owner in South Africa.

Shri Narandas Desai's three sons Shri Ramdas Desai, Shri OchavlalDesai and Shri Kantilal Desai followed in their father's footsteps by joining the business. Till 1980 Gujarat Tea Depot continued to sell tea in wholesale as well as retail through 7 retail outlets. Also the first to recognize the need for packaged teas, the group launched Gujarat Tea Processors and Packers Ltd. in 1980. The company also started an office in Kolkata to oversee and check the purchase of tea at auction centers there.The corporate office of Wagh Bakri was inaugurated in 2006. It is a tribute to the founder that his vision is blended with a futuristic outlook, dedication and trust built over many years.
Global Reach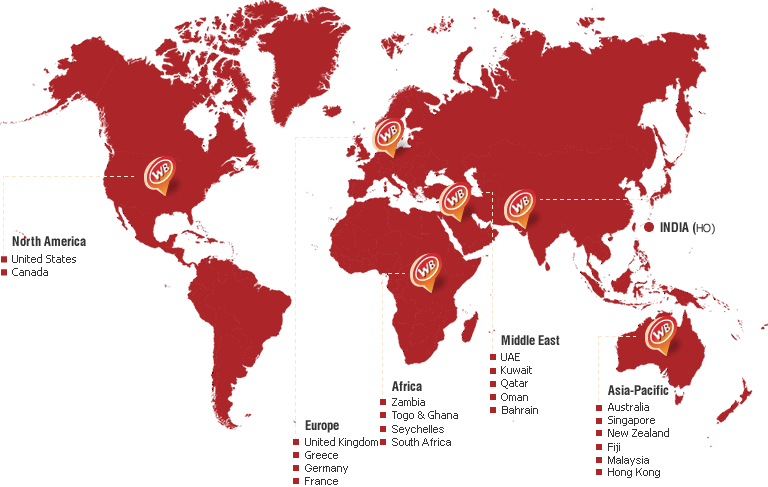 ---
We sell as a Japanese authorized agent.
バシンホールディングス株式会社は日本国内の正規代理店として販売しています。
Wagh Bakri CTC Leaf Tea
This tea is an undisputed leader in Gujarat, Madhya Pradesh and Rajasthan. It is now a preferred choice of consumers in Delhi, Maharashtra, Goa, Chhattisgarh and Andhra Pradesh. The tea is made of fine quality tea leaves specially handpicked from selected quality gardens. The brand offers region specific blends for supreme consumer satisfaction.
Wagh Bakri Premium Tea Bags
An integral part of the daily life of millions of tea lovers over 30 countries, Wagh Bakri Tea is renowned for its premium quality which promises you consistency in taste, aroma and strength.
LINEUP
---